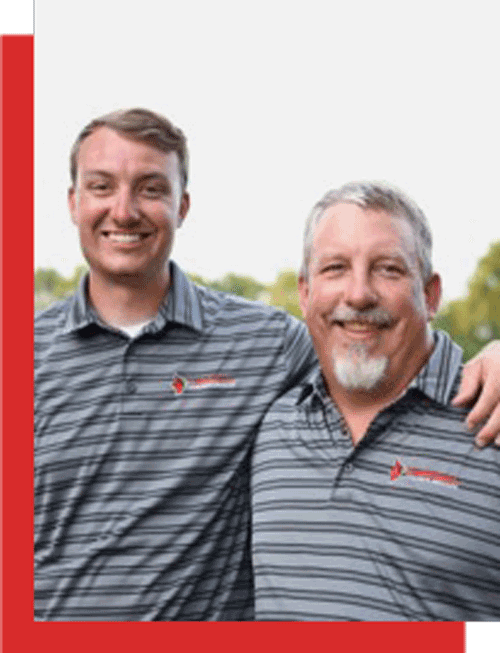 Our Story
---
Cardinal Concrete Services is owned and operated by father and son team, Tommy and Zach Melton. With over 40 years of experience, we have the knowledge and expertise to give you the peace of knowing that your needs will be met professionally and completely.
Prior to Cardinal Concrete, Tommy spent decades running a successful site construction business that performed many services including grading, utilities, asphalt and, of course, concrete. Zach also worked for Tommy helping with the day to day operations.
One day, Zach proposed the idea of starting a second business, focused on concrete, with the goal of providing excellent quality and customer service. Their belief was that if they committed to providing the highest quality concrete construction paired with a great customer experience, they'd be able to build a successful business. Now, several years later, That belief has proven to be more accurate than even was first expected.

Our Mission
At Cardinal Concrete, we know that when it comes to concrete contracting, there's more to providing great service than just giving a good product at a fair price. Our mission is to go the extra mile to ensure that our customers are not only satisfied with our work, but also glad they chose to work with us.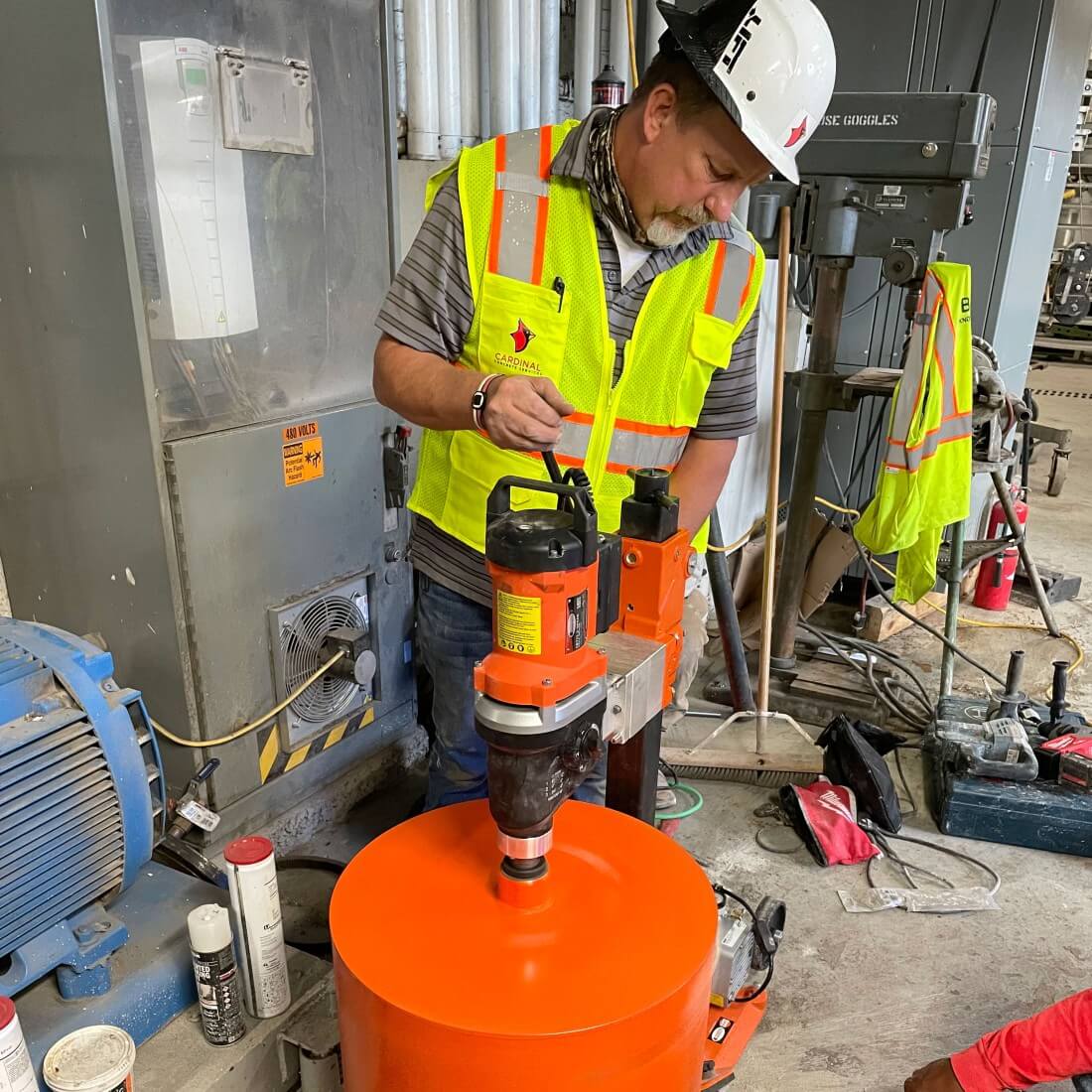 Our Philosophy
---
We believe in providing value to each of our clients which is why we say, "The price is what you pay, but the value is what you'll get."
Simply put, we don't aim to be the cheapest nor the most expensive. Rather, we think about what it will take to provide you with the best concrete and greatest customer experience we can give, and offer a fair price based on those factors.
There is nothing that benefits a business more than having a reputation for excellent work and great customer experiences. That's why we focus on quality and service first and then worry about the rest.
---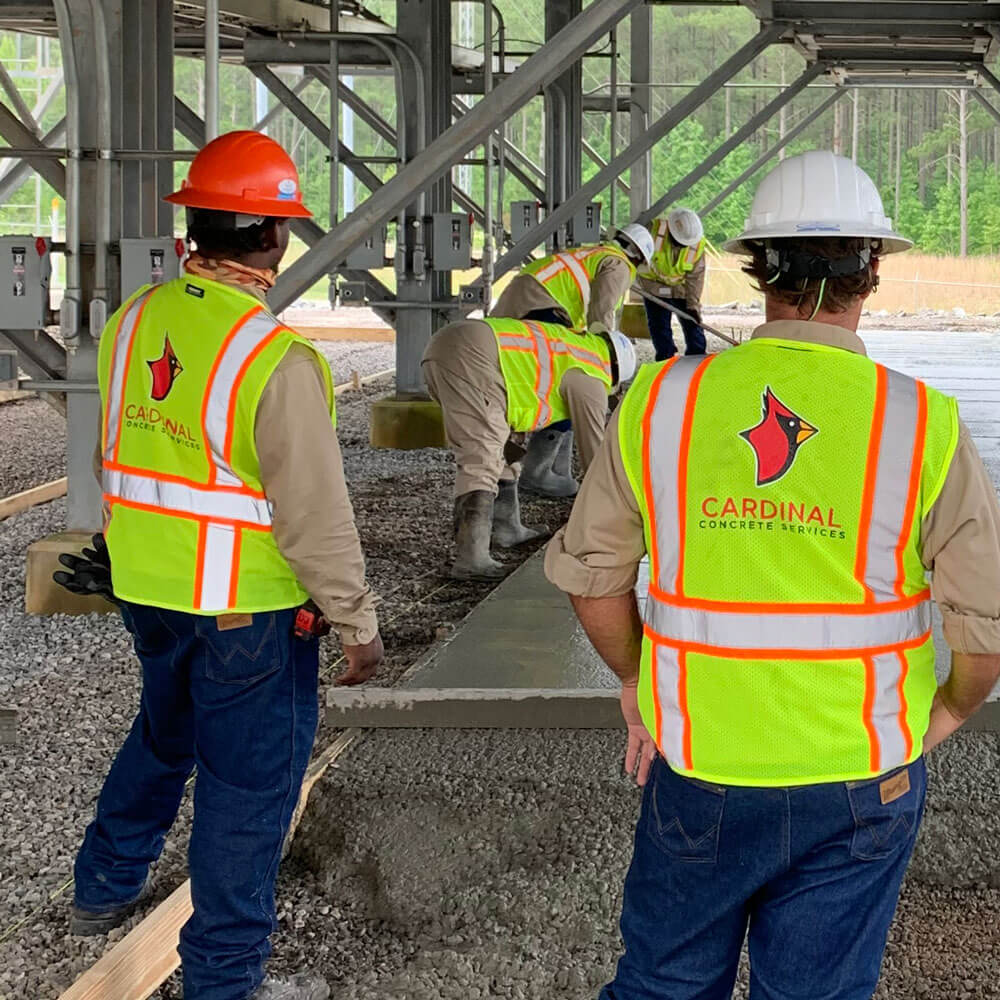 A Commitment to Quality
---
Cardinal Concrete Services is committed to providing quality concrete services and an excellent experience. We provide both standard concrete installation as well as decorative concrete.
With deep roots in communities like Auburn, Opelika, Columbus, Montgomery, and throughout the Southeast, we know that there is no asset more valuable than reputation. Because of this, take pride in making sure that each customer is completely satisfied with our concrete services.
---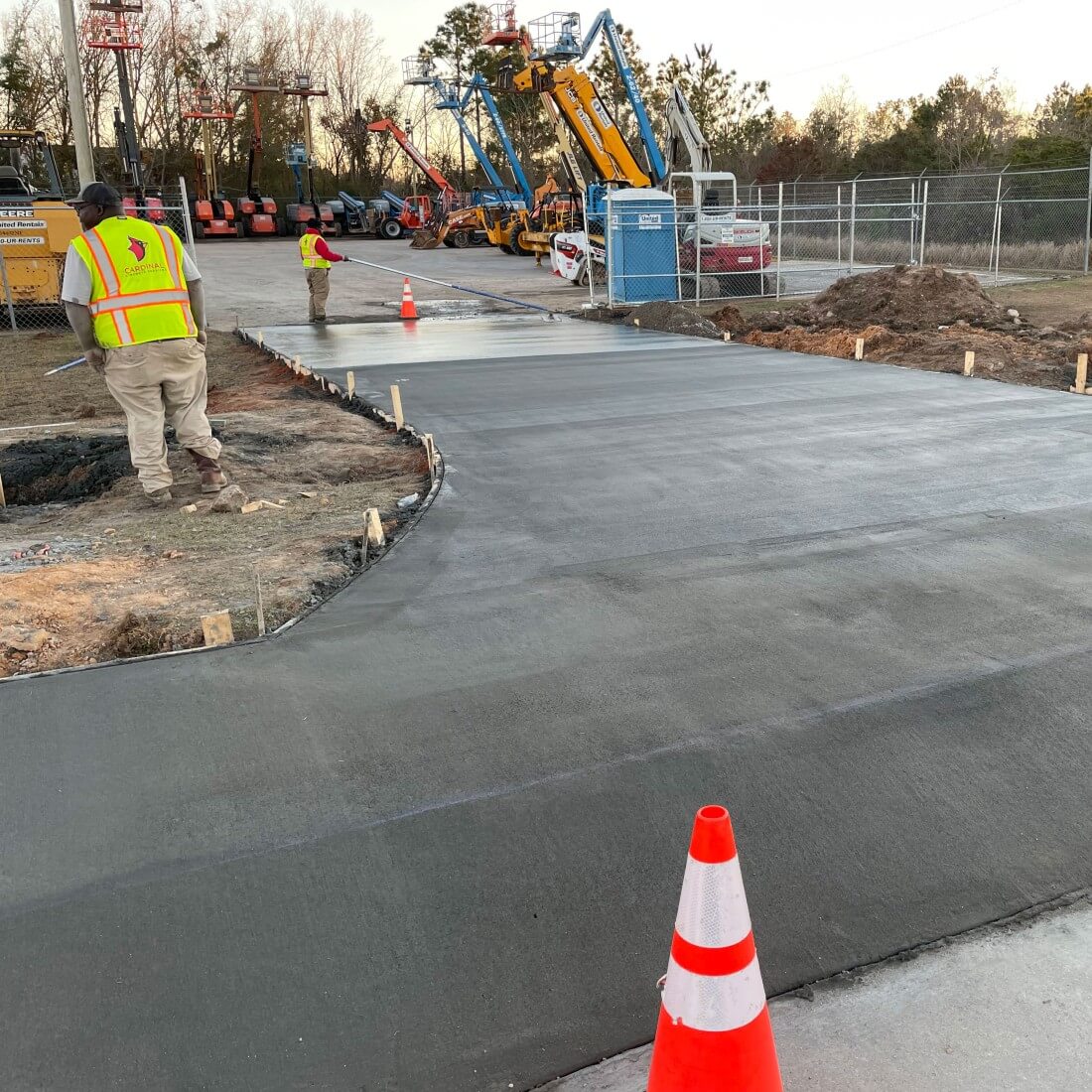 Why Choose Cardinal Concrete Services?
---
When it comes to selecting a concrete contractor, we know that it is not always easy to find what you're looking for. Many companies offer both commercial and residential concrete services, but that doesn't mean you can tell exactly who you want to work with.
Cardinal Concrete Services is committed to providing quality concrete services and an excellent experience. We provide both standard concrete installation as well as decorative concrete.
From residential concrete contracting services like driveways and patios to larger projects like commercial slabs and parking lots, we have the experience and expertise to ensure that your concrete contracting needs are met professionally.
---
Is My Job Too Small For You?
Simply put, no. At Cardinal Concrete Services, we understand that concrete projects come in all shapes and sizes. We work hard to make sure that we can service all types of customers in a way that is both affordable and maintains the standard of excellence that we hold to.
We regularly complete small projects such as patio extensions and driveway repairs, and we do our best to find a way to make these projects as affordable as possible.
If you have a question about a project of any size, please do not hesitate to contact us.
Is My Job Too Big For You?
Rarely. The Cardinal Concrete leadership team has over 40 years of combined experience in commercial and residential construction. We've participated in multiple million-dollar-plus site development projects. So odds are that whatever your project calls for, we have the experience and manpower to complete it.
How Do I Get An Estimate For My Project?
The easiest way to get an estimate for your concrete project is to give us a call and let one of our estimators come visit. We can typically find a time soon after the call to meet and take a look at your project, and then provide a written estimate included scope of work and total cost.
Our estimators will typically provide your quote within 24-48 hours of the site visit.
Do Estimates Or Consultations Cost Anything?
No. We will never charge you for the chance to provide an estimate or for consulting with you on your project. We want to win your business, and the best way for us to do that is by meeting with you and helping you decide what is the best option and price for your project moving forward. All estimates are free.
Will You Provide References?
At Cardinal Concrete, our reputation is our strongest selling point. We gladly provide references for our previous customers so that you can have the peace of mind to know you're working with a concrete contractor that you can trust.
Do You Warranty Your Work?
Absolutely. Different projects have different types of warranties based on its specifications (for example, we warranty 6″ thick driveways longer than 4″ thick), but all Cardinal Concrete Services projects have a minimum 12 month warranty.