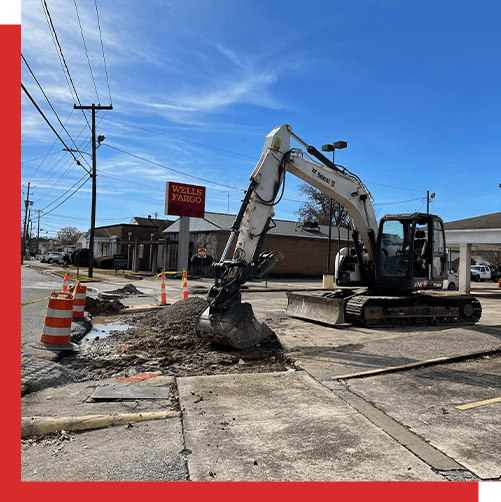 Remove Concrete and Refinish Hazardous Areas in Auburn, AL
---
Cracks in your concrete driveway or sidewalk can quickly become a dangerous hazard for both you and your home's foundation. These uneven concrete slabs should be tended to quickly as they can be threatening to the integrity of the entire structure. Keep your foundation intact with Cardinal Concrete's concrete removal and replacement services.
---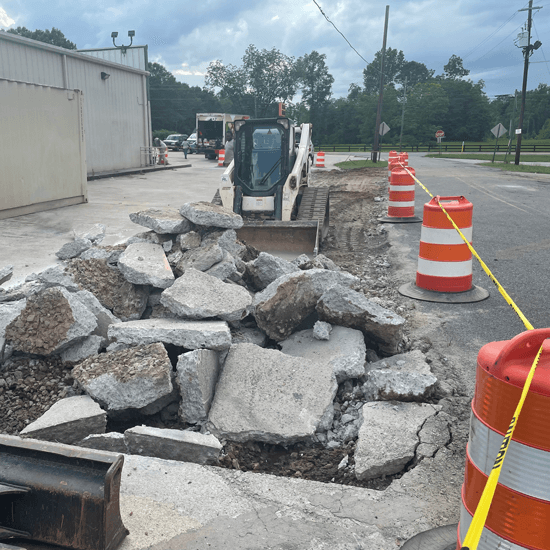 The Concrete Removal Process
---
The removal of your concrete requires a skilled contractor due to the extensive and oftentimes complicated process. Cardinal Concrete's expert team will first survey the land to make sure there are no utility lines under the concrete—requiring a city permit if there are. Once the area has been cleared, we will saw-cut the concrete into chunks until the entire damaged pad has been removed. From here, our concrete contractors will level the land and re-pour new concrete—smoothing the new slab before allowing time to dry.
---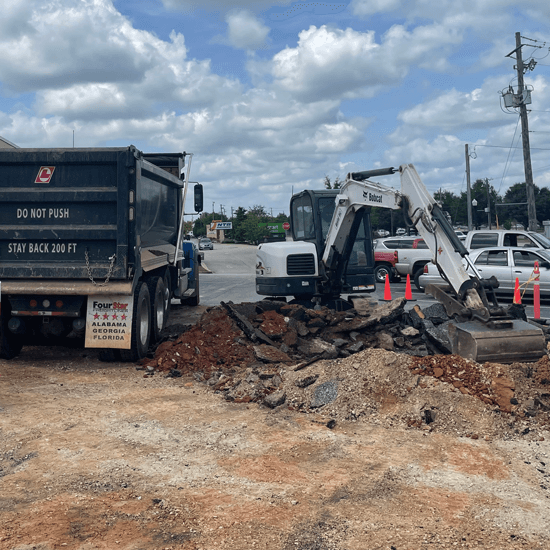 When to Replace Your Concrete
---
Knowing when to replace your concrete driveway, sidewalk, or patio can be a large and challenging decision. If you haven't kept up on the recommended sealing of your concrete, chips, cracks, and breakage can occur faster and more frequently. Before you ask yourself the big question—should I replace it?—it's important to know what to consider.
---
Concrete Replacement FAQs
How old is your existing concrete?
If your concrete is nearing the 20-25 year anniversary of its use, it's likely time to replace it. For exterior concrete, the natural elements play a role in how quickly it ages, often requiring replacement sooner than interior.
Is the slab sinking?
When your driveway or sidewalk is installed, there is always the possibility of an uneven sub grade, causing the slab to sink over time. Though it may not be of immediate concern, sinking can affect the foundation of your home, depending on where the slab is located.
Is the Concrete an Obstruction?
Small surface cracks can easily be resolved with patchwork, but larger obstructions are cause for concern. As the crack grows, it can affect the sub grade, causing water to leak in. As more water accumulates, deterioration of the foundation of your concrete can occur, causing further more severe damage.