 Protect and Direct with Concrete Signage & Bollards in Auburn, AL
Create order and safety protocols with Cardinal Concrete's signage and bollard installation services. Sign and bollard installation allows you to direct the flow of traffic and warn oncoming traffic of delays, all while protecting vehicles, workers, pedestrians, and buildings from potential harm.
--- Signage & Bollards
---
Using short posts to create a protective or architectural perimeter, signs and bollards create organization and order for your business—guiding traffic and marking boundaries. With signage from Cardinal Concrete, you can designate areas such as loading and unloading zones, carpool lanes, energy-efficient vehicle parking, and so much more.
Our signs can be used in a multitude of spaces, including:
Parking lots
Roads
DOT projects
Residential development
---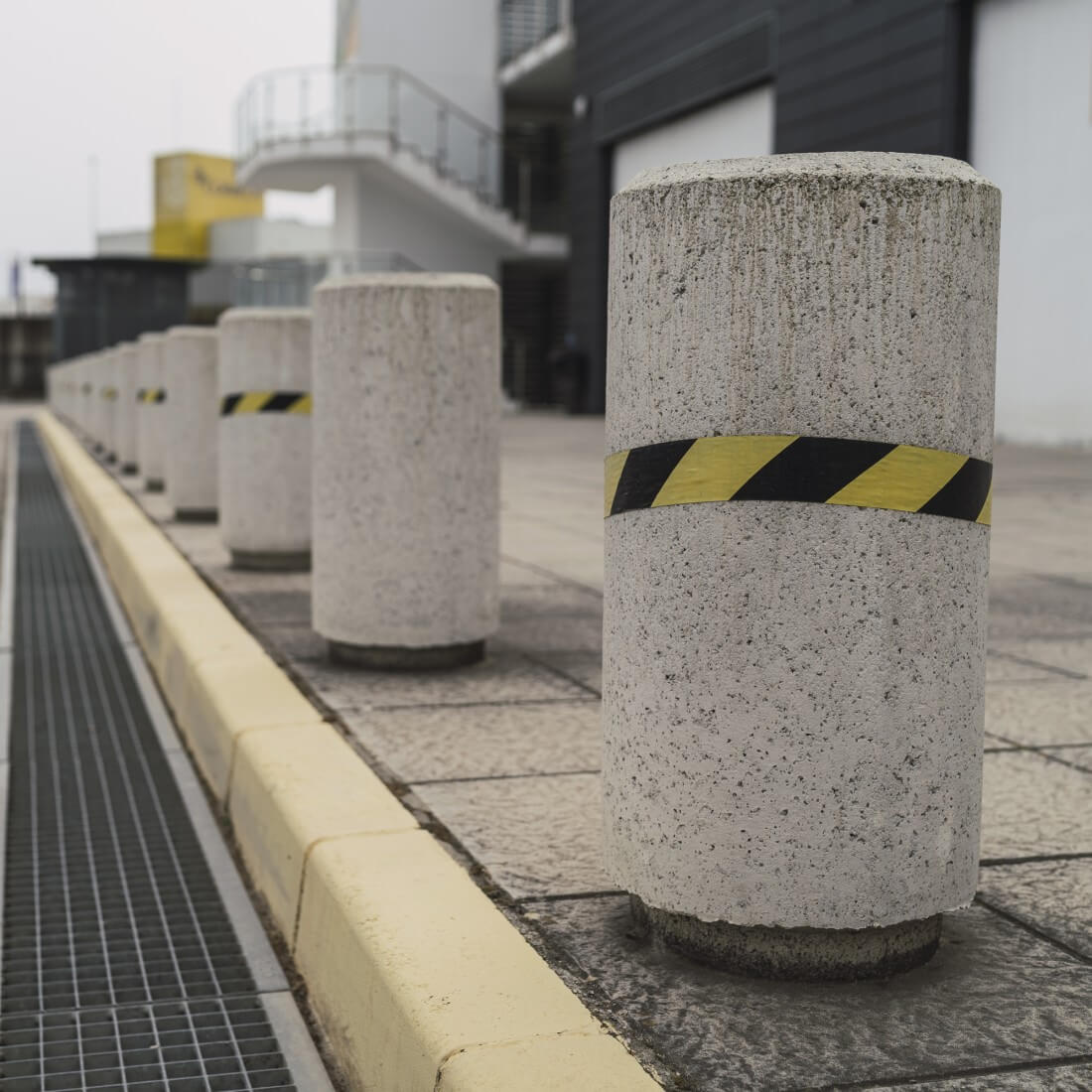 Types of Safety Bollards
Whether you're looking to alert drivers of lane closures or require parking space identification for expecting mothers, safety bollards can be used for a variety of reasons. The three types of safety bollards Cardinal Concrete offers include:
Removable
These bollard sign systems are only temporary and can be easily set-up and taken down. Removable bollard signs can be expected when letting drivers know about lane closures, roadwork, heavy traffic, and more.
Collapsible
Collapsible bollards can be found in parks, areas involving a drawbridge, or places that host public service equipment. Built into the ground, collapsible bollards raise and lower as needed.
Fixed
Fixed bollard signs are permanently installed and not easily removed. You can find these in shopping plazas to identify handicapped parking or in front of government buildings.
---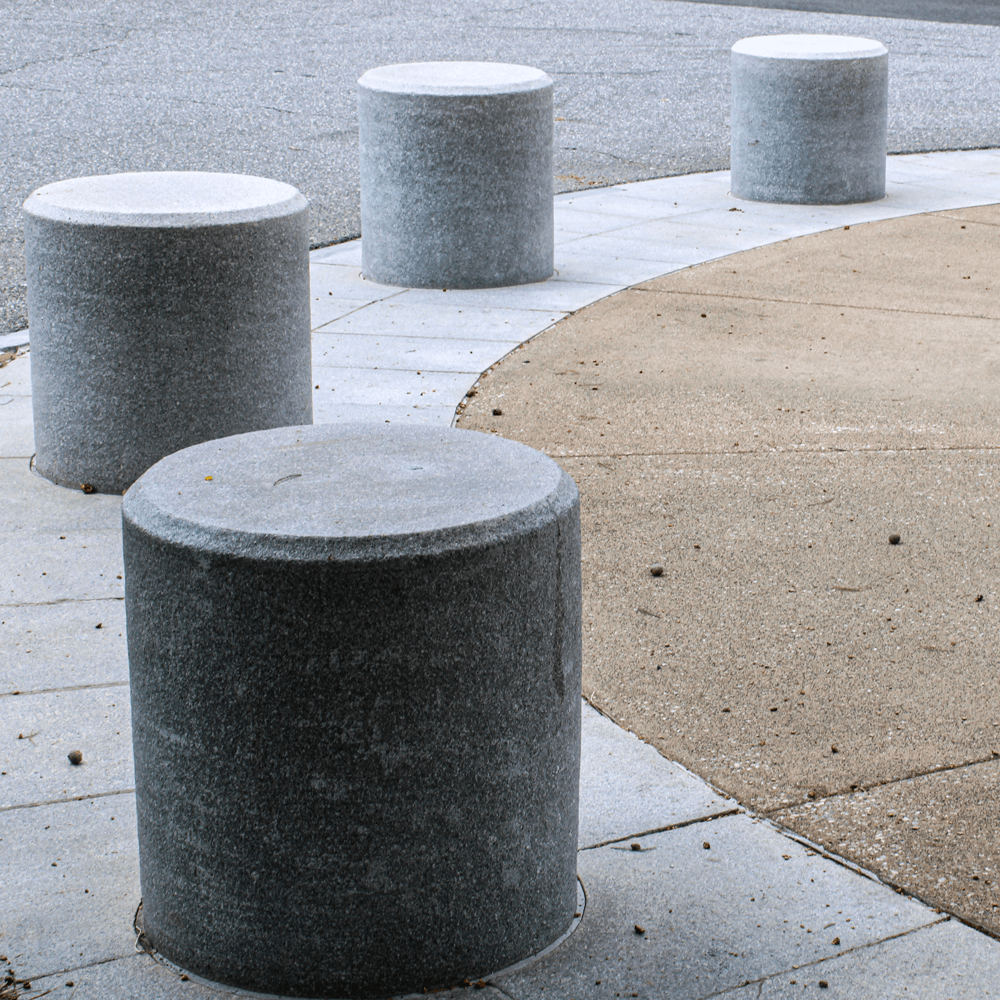 Benefits of Safety Bollards
---
There are many advantages to having bollards installed on your property. Among these are :
Protect storefronts
Protect pedestrians
Protect drivers
Light up dark areas
Prevent access
Offer temporary traffic control